A complete guide to writing an effective press release
There are some clear rules when it comes to writing press releases – covering everything from the news angle to structure. Debbie Leven of The PR Coach offers a complete guide to writing press releases that get results
Is your story newsworthy?
Before you write and issue a press release[1], ask "Is there news value in this story? Too often businesses write press releases about topics that are not newsworthy[2]. Fact: if the journalist does not consider it your release newsworthy and engaging, it won't get coverage.
There are key elements that journalists looks for in a press release – the human interest angle is key. Can you show that your news has an impact on people?
Once you have decided that you have a story to tell, you need to understand the rules for writing a press release. These are designed to make it as easy as possible for journalists[3] to use your material.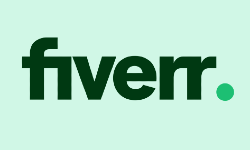 Find a huge variety of design services from brand identity to marketing and advertising design. Whatever your branding and design wishes Fiverr has the talent to bring it to life! Use our 10% discount code DONUTS10 to save on your next job with Fiverr.
What should go into a press release?
To write an effective press release[5], answer the following questions:
Who? Who are the key players – your company, anyone else involved with the product? Who does your news affect/who does it benefit?
What? What is new?
Why? Why is this news important – what does it tell people that they need to know?
Where? Where is this happening?
When? What is the timing of this? Does this add significance?
How? How did this come about?
It's then a matter of putting the details together into short punchy sentences. That sounds simple but can be quite challenging.
If you don't get the words right first time, keep trying. Most press releases go through several drafts. It's essential that you get across the key points and benefits.
It is not uncommon for press releases to be written up and reported without any follow-up with the sender – so make sure your release contains all the key details needed. One point to bear in mind is that editors edit from the bottom of a press release up – so ensure the most important points are at the top.