Press Release Leads: Advanced Guide
Chapter 3: Advanced Guide to
Writing Powerful Press Releases


So you have the headline – now what?
Now it's time to fulfill the promise you made with your headline and deliver a lead and body that keeps the attention of the reading reporter to the very bottom, right through your Call To Action, boilerplate, and contact info.
We are going to cover the following topics in this chapter: defining leads, the inverted pyramid with examples, general rules for writing the body, and some helpful tips to keep in mind while you're writing.


1. Defining the Lead
Before we do anything else, it is critical to go back to the basics for just a second… what is a lead?
The press release lead is the who, what, where, when, and why of
the story you are sharing. The lead instantly tells a reporter the
important facts of your story.
Quick Tip: The point of the lead is
to get them to keep reading.
Alright, check! Let's see how it fits into the perfect press release formula with the inverted pyramid.
2. The Inverted Pyramid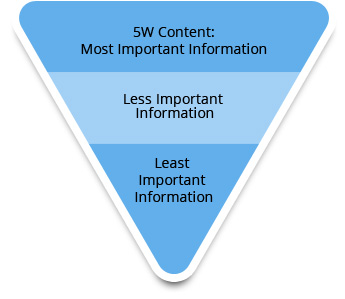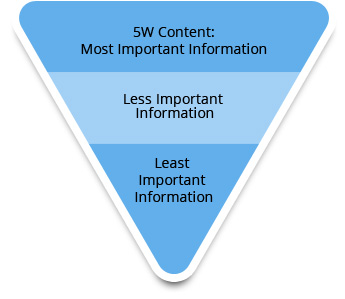 The most effective press releases are written in this style.
You start with the most important information at the top of your release, your 5W Content.
Take the
New York Times
newspaper as an example. The average edition (excluding Sunday) has about 140,000 words. For reasons of interest and time, not many people will sit down and read the newspaper cover-to-cover.
So what do you do? You check out the headlines first. If it grabs you, you will likely read the first sentence or two (the lead). You get the basics of the story and you can either 1) move on, or 2) continue reading for more details – but already you have the gist of the story.
To make this a little more clear, let's break the inverted pyramid into three main steps:
5W Content
Less Important Information (KISS)
Least Important information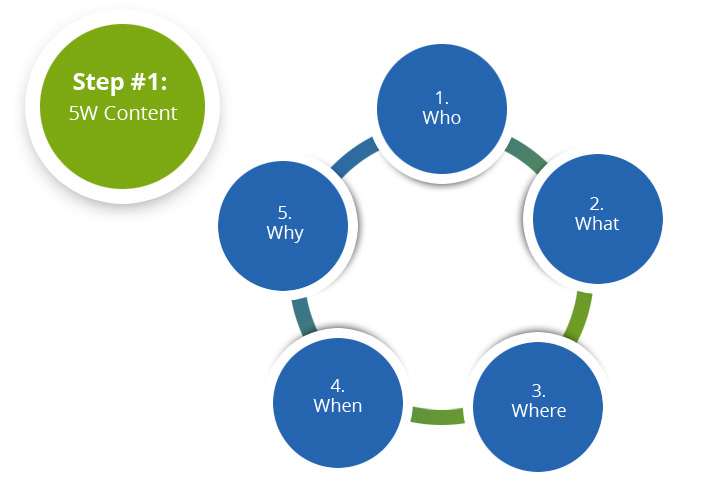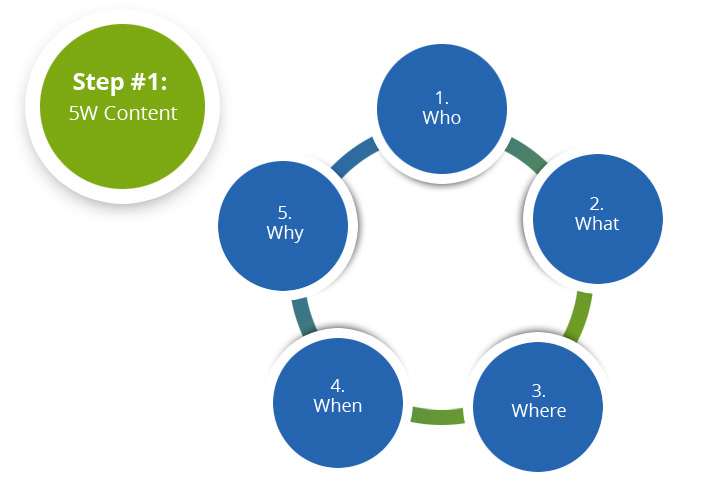 Who: What person or organization is responsible for this release?




What: Get to the point of the story. What is it all about?



Where: Is there a specific region/state/town involved? Which organizations/homes/families might be affected?